News and Events
SCHMITZ PARK FOOD DRIVE

The third grade is hosting a food drive at Schmitz Park to support Northwest Harvest because we don't want to see families go hungry. Please bring nonperishable food to school from Dec. 2 to Dec. 16 to help stop hunger in Washington. Click here for more information.


---
AFTER SCHOOL REGISTRATION OPEN NOW

Registration for the After School Program is now open! The Registration Form is available HERE or in paper copy in the office. Registrations are due in the office Tuesday, December 17th by 3 p.m. All registrations received by the due date will have equal chances at class spots. After the due date, registrations are processed on a first come, first served, spots available basis. Winter Session is January 6- March 27. There is only a week to register for classes, which is tight, but this way families will have confirmation for classes before the break.

Please check out our Before/After School Enrichment page on the Schmitz Park website. This page will have links to the registration forms, contact info, and a calendar specific to the after school class schedule. Questions email Fiona Preedy at schmitzparkenrichment@gmail.com.


---
SHOP FOR SCHMITZ PARK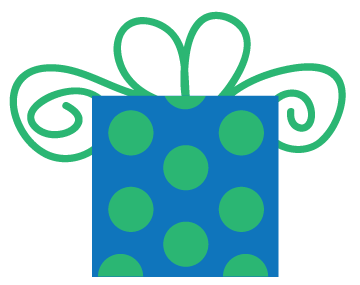 With the holidays fast approaching, consider using one of the many ways to purchase gifts, that also help fundraise for Schmitz Park. Please check out this
flyer
or our
fundraising page
, for the links and many opportunities.
---
2013-2014 TEACHER EXPERIENCES

Some of you may be asking "What is a Teacher Experience?" They are fun (sometimes educational) events hosted throughout the school year by our fabulous Schmitz Park teachers and staff to raise money for our school. Please look in the school bulletin every Thursday for details and links to sign up for individual experiences. Payments will be accepted online, or we will accept checks made out to Schmitz Park PTA in the school office (please be sure to write the experience name and your child's name on your check.) If you have any questions, please feel free to email Lori Kimball and Emily Wyse at schmitzparkteacherexperience@gmail.com.

Our first two experiences are sold out, enjoy and look for more soon!!
Nutcracker with Ms. Veling and Ms. Aylesworth-All grades K-5th (FULL!)
Holiday afternoon with Ms. Henderson-1st grade only (FULL!)

---
HELP COUNTER IS UP AND RUNNING
Our new volunteer check-in software is ready! All background checks have been completed and entered into the system. You can now log in to the website and update your profile by clicking on this link:
www.helpcounterweb.com/homeaccess?aid=gwronmmnkn
. Go to the section
"Do you need a password?"
Enter in your email address to receive a temporary password. If your email address is not found it means we have not run a background check, go to the section
"Not yet in the system"
, add your information and Lorie Bennett will run the background check and notify you when you've been added to the system.

We have a laptop setup in the front office for volunteers to use, to check-in. Once you've signed in, a badge will print out. When you leave the school, please log out of the system. We are very excited about this program, Schmitz Park is a pilot school for Seattle Public Schools.
---